Introducing Miss Chloe Hulewicz (Miss H)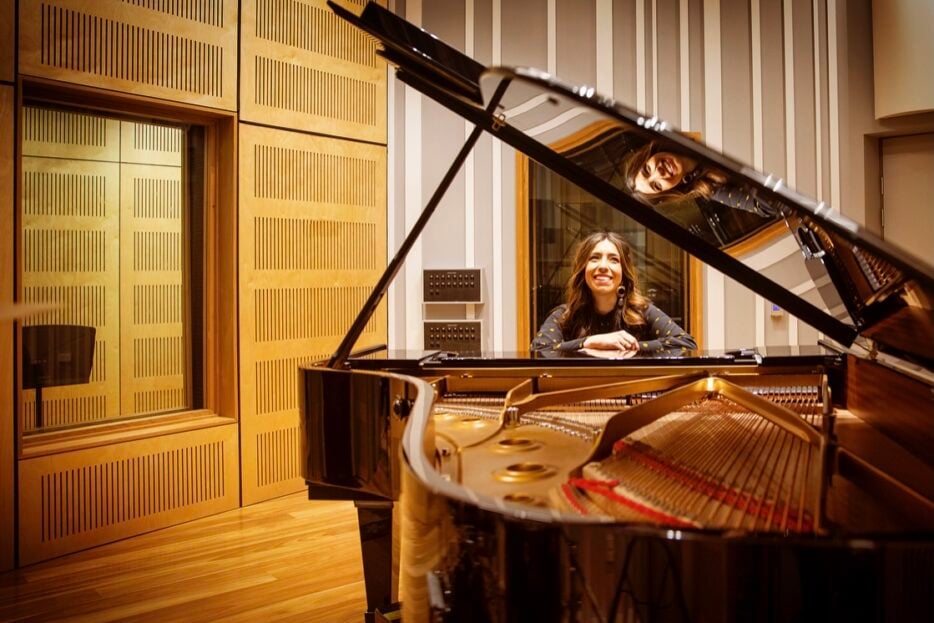 Introducing the incredible Miss Chloe Hulewicz (Miss H)
 Chloe is the Program Manager and also one of our talented Band conductors/tutors.
Chloe's musical journey started at the age of three when her parents bought her a toy piano. After seeing her dedication and love for music, her parents enrolled her in piano lessons at the age of five. From then on, Chloe sought any opportunity that encouraged her musical talents such as joining the school choir, recorder group and later in high school, learning the flute. All these opportunities led to Chloe performing at venues such as the Sydney Opera House, Parramatta Riverside Theatre and Joan Sutherland Centre, alongside being selected to perform in the 2008 Beijing Olympic Orchestra. 
After having completed her AMEB piano examinations in Certificate of Performance, Chloe continued her musical studies at university, graduating with a first-class Honours in a Bachelor of Music with a double major in Composition and Performance. It was through this degree that she realised her gift in composing which led to an invitational entry into the Doctorate of Creative Arts. Since then, Chloe has had works performed by some of the top leading musicians in Australia, such as Michael Kieran Harvey, Sydney Youth Orchestra, Western Sydney Youth Orchestra, and community ensembles such as Penrith Symphony Orchestra and the City of Holroyd Brass Band.
Chloe finds great joy in teaching music and is extremely passionate about inspiring those around her in a shared love of music. In her free time, Chloe enjoys playing principal flute in the Sydney Advent Philharmonic Orchestra and as a percussionist in the City of Holroyd Brass Band. 
Stay updated with School Bands Australia
---
Tags
---
Social Share