Introducing Miss Mariela Mulder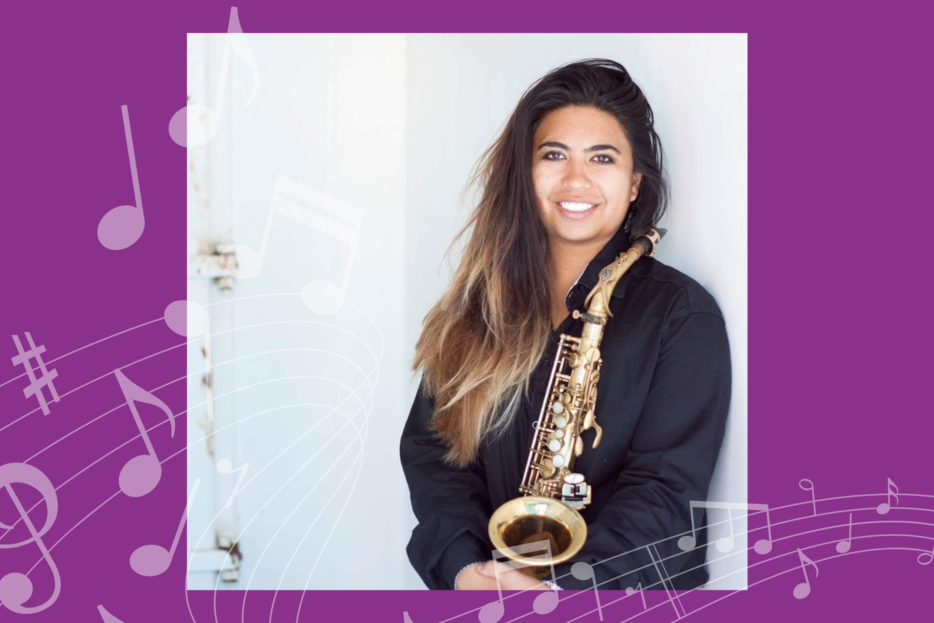 Introducing the magnificent Miss Mariela Mulder, one of our  knowledgeable music tutors.
Born in the United States, Mariela started playing saxophone at the age of nine after begging her parents to join her school's band. She quickly fell in love with the instrument and began competing in local, state, and national competitions. At the age of fifteen she was accepted to the University of North Carolina School of the Arts High School to study classical saxophone with Taimur Sullivan. Mariela then went on to earn a Bachelor of Music in Jazz Studies at Michigan State University and a Master of Music in Jazz Performance at William Paterson University. As a graduate student, she presented research related to her master's thesis at the International Society for Music Education 2018 World Conference in Baku, Azerbaijan. Mariela's teachers and mentors have included jazz legends like Rodney Whitaker, Cecil Bridgewater, Bill Charlap, Vincent Herring, Rich Perry, Aaron Goldberg, Etienne Charles, and Diego Rivera. Her first album won two DownBeat Magazine awards for "Best Latin Group" and "Outstanding Small Group Arrangement."
Mariela has toured internationally and appeared at venues like Dizzy's Club Coca-Cola (Jazz at Lincoln Center- New York, New York), The Blue Note (Amsterdam, Netherlands), the Sheikh Jaber Al-Ahmad Cultural Center (Kuwait), the Lord Kitchener Auditorium (Port of Spain, Trinidad & Tobago), The Crypt (Cape Town, South Africa), and the Detroit International Jazz Festival. She has toured internationally and was the first woman to play jazz in Saudi Arabia while on tour with the Anthony Stanco Ensemble- a tour supported by the U.S. State Department as part of a program to promote diplomacy through the arts. In Australia you can find Mariela performing with groups like Pharos (formerly the Sydney Women's Jazz Collective), the Dave Panichi Big Band, Sydney Fusion Jazz Jam, Disco Revolution, and the South Coast Big Band. In her spare time she enjoys travelling and spending time with her rescue dog, Blaze.
Stay updated with School Bands Australia
---
Tags
---
Social Share