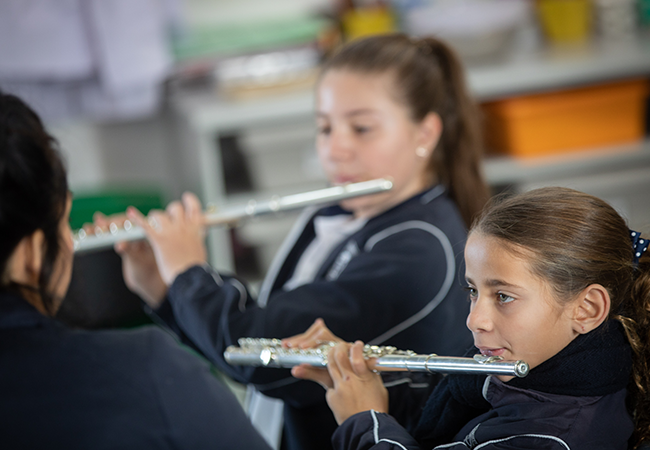 "It takes patience, dedication, skill and desire..."
Harnessing a child's enthusiasm and directing that energy into learning an instrument is a gift that lasts a lifetime. At School Bands Australia, we delight in working with young minds to help them to appreciate music, learn their instrument, understand notation, have fun performing and most importantly help them to "learn how to learn".
Each SBA Tutor and Conductor is an experienced musician and performer. They are passionate about sharing their knowledge and skills with the next generation. They will go to great lengths to guide children through the challenges of playing in the School Band.
SBA's method is based on teaching the fundamentals of music through practical examples, visualisations and performance. This allows students to progress quickly. As the individual grows, so too does the group. This creates a dynamic team environment that gives rise to our belief of group learning, individual results.

"I look forward to witnessing the development of your young musician"
Martin Davison - Founder & Director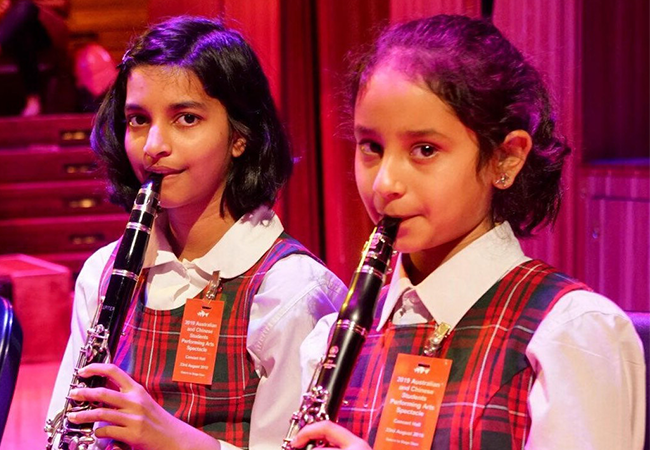 Program Management
Naturally, we understand music and how to achieve the best learning outcomes for children, but of equal importance is that we understand how to structure and run a highly successful Band program.
Our business model is based around clear and effective communication. This results in reduced stress for parents, teachers and office staff because they have a thorough understanding of the program and have easy access to relevant information at all times.
We work closely with School principals &/or Band Liaison staff on the week to week needs of the school and the program, to address any timetable clashes.
Parents are invited to be part of their child's learning and encouraged to email us at any time to discuss their child's progress on principal@schoolbands.com.au.

"Open & effective communication between Schools, Tutors, Parents & Students creates the foundation for developing & maintaining successful relations with our communities"
Laura Demicheli - Founder & Executive Manager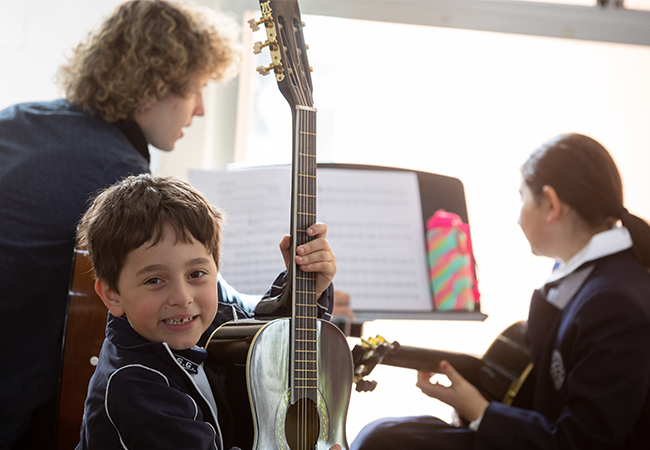 SBA's belief is that every child should have an opportunity to be part of a band program.
There are four main reasons to be in Band:
To learn an instrument
To understand music
To have FUN!
(& most importantly) To learn how to learn