Introducing Mr Brenden Millard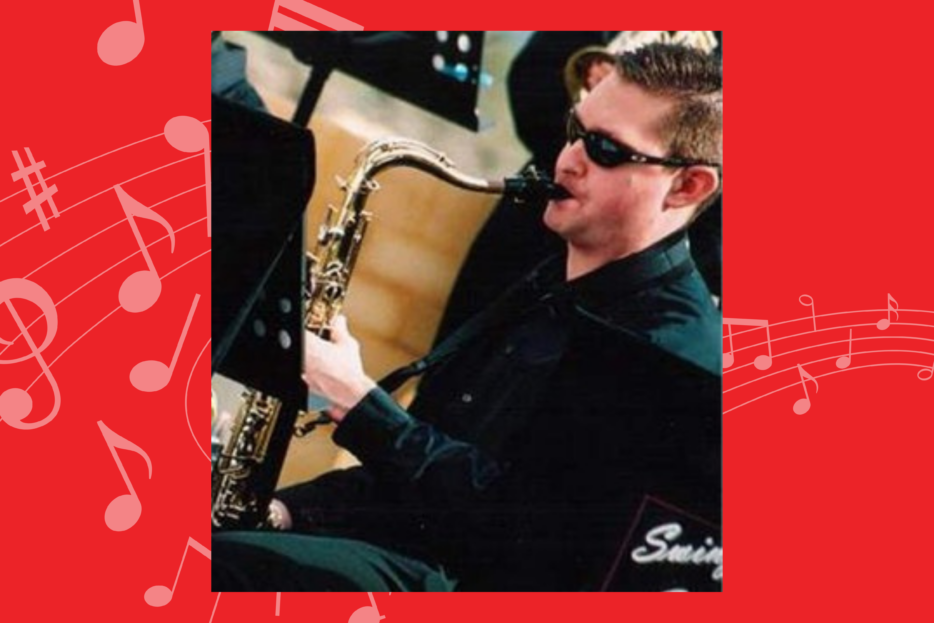 Introducing the masterful Mr Brenden Millard- he is one of our knowledgeable music tutors and conductor. 
Sydney born and bred; Brenden started playing the clarinet from the age of 8. He comes from a family of musicians where music flowed down from his grandparents to his mum and then to his older brother and sisters so there was no chance of missing out on the music bug. When he was 12 and started playing in the family dance band, his grandfather through a Tenor Sax in his hand and he was off. Brenden plays all woodwind instruments from Flute, Clarinets, Saxophones as well as dabbles in Oboe and Bassoon.
During Brenden's time at school, he was lucky enough to be part of the Camden High School band that toured to Japan in 1994 and he credits his continued love for music to the opportunities that he had through his school band.
Brenden has been part of the concert band scene in Sydney being part of the Campbelltown Camden District Band for 32 years, a highlight being part of a European tour in 2001. He has been part of the NSW Band Association Management Committee and is currently sits on the Test Music Selection Panel. He has participated in and also won many solo competitions including NSW Open Clarinet State Champion in 1996.
In the mid 2000's Brenden met Mr Davison whilst he was filling in for him in the Buddy Holly show on Sax and have been mates ever since.
Brenden also operates one of Sydney's leading music stores, Reeds and More. Located in Smeaton Grange, Brenden's business sells Instruments, Reeds and Accessories, Sheet Music, Rental Instruments as well as a Repair Workshop for all Wind and Brass instruments, so if you are looking for a new instrument or need some reeds, give Brenden a call at Reeds and More on 02 4648 5610 or check out his website at www.reedsandmore.com.au.
Brenden has been part of the School Bands Australia team since 2019 and loves working with young musicians from their first blow and never stops encouraging these musicians to reach their full potential.
Stay updated with School Bands Australia
---
Tags
---
Social Share